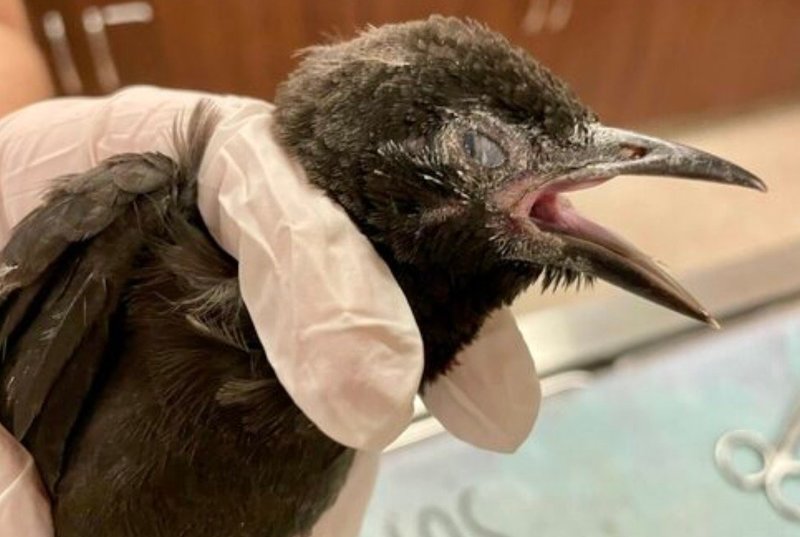 Panic as unusual number of birds are suddenly going blind and dying around Washington DC
Panic An unusual number of birds are suddenly going blind and dying in the area around Washington DC, puzzling wildlife experts. DC resident Alexandra Dimsdale found a young grackle stumbling around outside her home on Saturday. After taking it to City Wildlife, a rehabilitation centre in the northwest part of the capital, a member of staff told her there was nothing they could do.
Jun 06, 2021
by
Strange Sounds
Conspiracy News
Scientists Just Found the Oldest Spiral Galaxy Ever Seen Science & Medicine News

·

May 20, 2021

by

Brad Bergan




Much remains unknown to scientists about the era immediately following the big bang, when the universe was hot, dense, and devoid of spiral galaxies like our modern Milky Way. Consequently, it's difficult to pin down when the first complex galaxies were born. But we're beginning to close this cosmic gap of empirical darkness.



Image shows God of Chaos asteroid Apophis gearing up to pass Earth Conspiracy News

·

Feb 24, 2021

by

Ed Browne - Newsweek




The asteroid Apophis, the potentially hazardous space rock due to pass close to Earth next month, has been photographed by a ground-based telescope project. The image was captured by the Elena robotic telescope unit, which took a single exposure shot of the sky lasting 300 seconds.



'It's an Atomic Bomb': Australia Deploys Military as Fires Spread World News

·

Jan 06, 2020

by

Nytimes




With more than a month still to go in the fire season, the government announced a large-scale use of military assets, a deployment not seen since World War II. HASTINGS, Australia - The evacuees walked down the gangway of the giant naval vessel to the dock, each carrying just a few items of luggage.



World Wildlife Federation Paid $70,000 to Activists who Set Fire to Amazon Forest World News

·

Jan 02, 2020

by

Steve MacDonald via Granite Grok




Remember those Amazon Forest Fires that dominated the news until Hurricane Dorian broke the second seal of the apocalypse? It turns out that "man" was responsible for at least a few of those fires after all. Well, the four men who set the fire. Four members of an NGO have been arrested for starting fires ...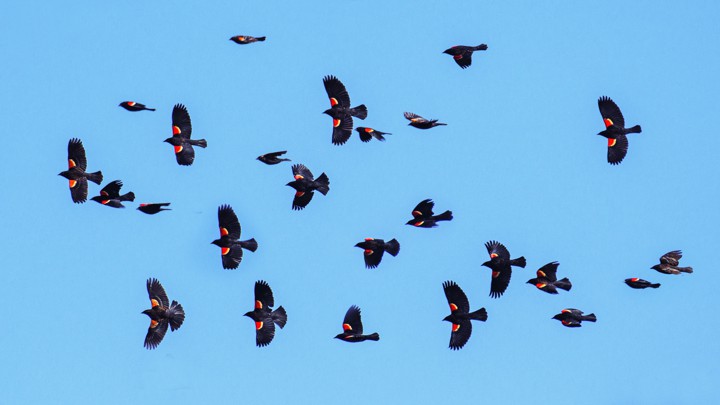 The Quiet Disappearance of Birds in North America
Nature News
·
Jan 01, 2020
by
Ed Yong via The Atlantic
Read: What the crow knows The new study is silent on the causes of these declines-that's what Rosenberg's team will look at next. But it's widely accepted that "habitat loss and degradation are the largest forces behind the decline of birds," Rosenberg says.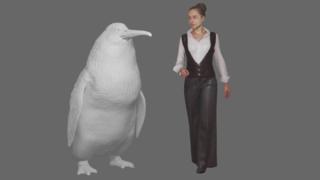 'Human-sized penguin' lived in New Zealand
Nature News
·
Aug 15, 2019
by
BBC News
The remains of a giant penguin the size of a human have been discovered in New Zealand. The fossilised bones are of an animal thought to have been about 1.6m (5ft 3in) tall, weighing up to 80kg (176lb). It lived in the Paleocene Epoch, between 66 and 56 million years ago.